main content
This item was sold to another member.
If you are the buyer or seller, for more options
Description
Canon AE-1 SLR 35mm film camera body in excellent condition. Purchased in Germany in 1982 - see original receipts and instruction manual in English. Described as capable of both 'point and shoot' and manual settings. Compatible SIGMA lens 35mm-105mm and flash listed separately - see other auctions. Comes with Canon case and strap. Stored without battery and, as far as I am aware, will still function with film.
Shipping & pick-up options
| Destination & description | Price |
| --- | --- |
| Nationwide > 2-5 business days | $15.00 |
| Pick-up available from Carterton, Wairarapa | Free |
This seller is located in Carterton, Wairarapa
Payment Options
| | |
| --- | --- |
| Seller accepts | NZ Bank Deposit |
Questions & Answers (8)
Any buy now price? Thanks

dorian999

(800

)

•

02:09 pm, Tue, 5 Feb

Sorry, no, prefer to let the auction run. Good luck with the bidding.

ursine

(34

)

• Tuesday, 5 February 2019

Hi, i see in the photos that the battery cover is missing, do you still have it.?

jwb59

(53

)

•

09:09 am, Sat, 9 Feb

Hi there - battery cover is fully in place and functional. I took a photo with it open so that people could see no damage to the terminals... too clever for my own good ;-) If none of the photos clearly show it closed and you need to see it, let me know and I will try again! Happy bidding.

ursine

(34

)

• Saturday, 9 February 2019

No, you're missing the point, their is a cover with a screw that covers the battery lid as in the factory photo.?

jwb59

(53

)

•

09:49 am, Sat, 9 Feb

Ah - will try again... the camera does not exactly match the factory brochure phot that came with the camera... the large screw on the right front in the brochure was never on this camera. I have taken close up photos of both front sides of the camera and posted so you can see that neither exacatly match the brochure. Have I understood correctly? best wishes

ursine

(34

)

• Saturday, 9 February 2019

Seller added 2 photos Seller comment Saturday, 9 February 2019

Hi again - re cover with screw... I have just looked on google images... there are examples of canon ae-1 program cameras both with the large screw and without. Happy bidding. Seller comment Saturday, 9 February 2019

Do the light seals on the film door need replacing? Does the light meter work ok? Thank you.

bello8

(350

)

•

09:41 pm, Sat, 9 Feb

Hi I am not an expert. To the best of my knowledge the camera is fully operational, but it is over 30 years old. Happy bidding.

ursine

(34

)

• Saturday, 9 February 2019

Is there any chance you can do overnight courier if I win this auction? Will cover this cost. Looking to purchase before I go overseas this Sunday. Thanks!

tayel106

(62

)

•

06:19 am, Sun, 10 Feb

Hi happy to do that for the auction winner. Good luck!

ursine

(34

)

• Sunday, 10 February 2019

Hi, if you get the in time, please remove all my bids. They were made in error. Thanks.

cozmo

(90

)

•

02:51 pm, Tue, 12 Feb

Hi there have done. Cheers

ursine

(34

)

• Tuesday, 12 February 2019
Vintage Canon SLR AE-1 Program
$101.00
Reserve met •
Closed: Tue 12th Feb, 10:00pm
Seller located in Carterton, Wairarapa
87 people added this to their Watchlist
Advertisement
About the seller
ursine
100% positive feedback
(
34
)
Member since
Monday, 29 January 2007
View seller's other listings
This seller supports Kiwis for kiwi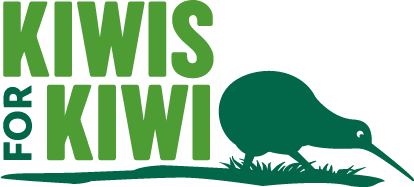 The success fee from this item will be rounded up to the nearest dollar and the difference donated to Kiwis for kiwi: Protecting kiwi and the places they live.
Share this listing
Listing #1939954950 •684 Views

Community Watch: