main content
This item was sold to another member.
Browse for similar listings in iPad 2
If you are the buyer or seller, for more options
Description
3x ex-business iPad 2. These are all the WiFi + Cellular models.
2x are activation locked. 1x is not activation locked.
1x has a broken screen.
No cables or chargers. We have owned these iPads from new and were used by ex-employees. They sat in a cupboard for the last couple of years. We cannot remove the iCloud lock on 2x of these iPads.
Aside from the screens, all iPads seem to work as much as we can test.
Details
| Attribute | Value |
| --- | --- |
| Condition | Used |
Shipping & pick-up options
| Destination & description | Price |
| --- | --- |
| Free shipping within New Zealand | Free |
| Pick-up available from Whangarei, Northland | Free |
This seller is located in Whangarei, Northland
Payment Options
Cash, NZ Bank Deposit, Credit Card
Questions & Answers (3)
Would you want to add a buy now?

andrewnz2010

(23

)

•

06:34 am, Tue, 1 Oct

Yup. No idea what they're worth, though!

mobilenet

(73

)

• Tuesday, 1 October 2019

$50?

andrewnz2010

(23

)

•

09:30 am, Tue, 1 Oct

It's gonna cost us $10-15 to courier (free shipping). How about $75?

mobilenet

(73

)

• Tuesday, 1 October 2019

Do they still work? Does the broken screen still turn on? Do they come with chargers?

thegame01

(67

)

•

06:44 pm, Mon, 7 Oct

Hey! Yup, all screens turn on and they all seem to work OK (except for the broken screen, and activation locks). No chargers or cables.

mobilenet

(73

)

• Monday, 7 October 2019
3x iPad 2 WiFi+Cellular
$93.50
Reserve met •
Closed: Thu 10th Oct, 9:29am
Seller located in Whangarei, Northland
48 people added this to their Watchlist
Advertisement
About the seller
mobilenet
100% positive feedback
(
73
)
address verified
in trade
Member since
Sunday, 17 September 2017
View seller's other listings
This seller supports Kiwis for kiwi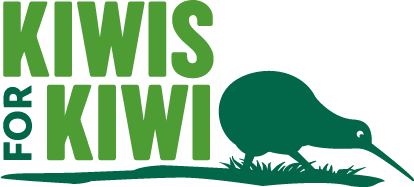 The success fee from this item will be rounded up to the nearest dollar and the difference donated to Kiwis for kiwi: Protecting kiwi and the places they live.
Share this listing
Listing #2336414384 •709 Views

Community Watch: